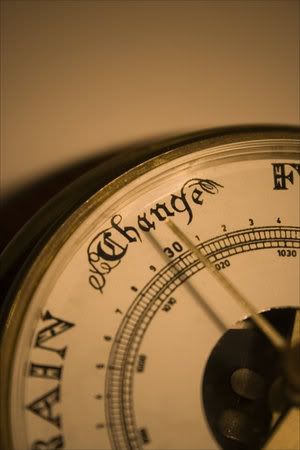 "We are the agents of change" a line that struck my curiosity and heart from the ANC News Reporter Mr. Israel Malasa.
Rendezvous: UPV Auditorium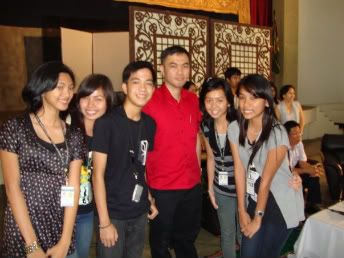 - It started at around 9:00 a.m as it supposedly should start at 8:30 a.m because we did wait for Mr. John Paul Tia (Aksyon Radyo Iloilo Station Manager).
The symposium was entitled ON-AIR "Success Stories in Mainstream Media Forum" an event facilitated by the U.P CMS Students & the Division of Humanities as a part of their annual celebration. We had three Speakers for that event, i.e. *Mr. Israel Malasa, *Mr. John Paul Tia, *Mr. Jaime "Nonoy" Espina (NUJP Vice-Chairman). They focused on sharing their media experiences, as well as mainly convivially with their success stories. Being involved in the media or drawing in as a participant of it is not that easy or as complaisant as we may think, but if you do really feel the passion within, well I as a communication scholar should be motivated to for see myself in the near future. They tackle certain issues that enlighten and opened our eyes about some particular issues dealing with the real world of reporting, and the reality about the pressure and struggles of each individual in the news room, and those experiences that made each of them stronger, and better. As I continued listening to each of the speaker, I was barely motivated to be one of them someday. Being one of the reporters of ABS-CBN as I would look up to Sir Israel, who is an Ilonggo & who was promoted in Manila, for further work. They also did contemplated the issues of what really is the most problem of Filipinos... Apart from us there where students beneath us (U.I ABMC Students) once said Ignorance, another from (U.P) said Corruption. Mr. John Paul Tia considered those answers, but he said: "The primary conundrum was APATHY, (Noun) Apathetic - Adj. w/c means: lack of emotion or interest-- cite for instance when we see drug addicts in our area, we tend not to help or take action towards them, rather thinking. . . as long as I, my family is not affected with that person, it does'nt matter. Who cares? But take for example your daughter, buying something in a merchandise shop and was stubbed by that drug addict, does it make him your concern? ofcourse yes. That person became our preeminent concern. What Mr. Tia is trying to elucidate was, we take principal actions if something has happened to us, not considering it from the very moment what would it be in the future. If we ourselves take in part with our community, the person in our community and vice-versa, Well I think we would have procured the life of a blithe living. I myself was awakened and motivated with what he said. And as a Journalist. I myself has the innumerable power and capacity to be the agent of Change for our country, for others and for myself... Truly,"They say that Time Changes things, but you actually have to change them yourself". Be the change you want to see in the world.