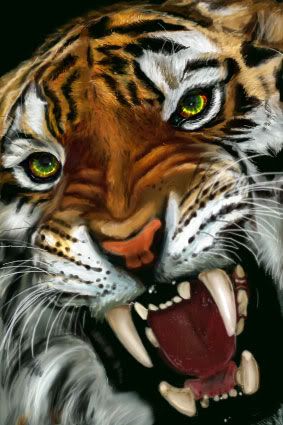 Chinese New Year or Spring Festival is the most important of the traditional Chinese holidays. It is sometimes called the "Lunar New Year" by English speakers. The festival traditionally begins on the first day of the first month (Chinese: 正月; pinyin: zhēng yuè) in the Chinese calendar and ends on the 15th; this day is called Lantern Festival. Chinese New Year's Eve is known as chú xī. It literally means "Year-pass Eve".
Chinese New Year is the longest and most important festivity in the Lunar Calendar. The origin of Chinese New Year is itself centuries old and gains significance because of several myths and traditions. Ancient Chinese New Year is a reflection on how the people behaved and what they believed in the most.
I'm not a Chinese Citizen nor have Chinese blood, but certainly I'm awed and barely amazed by their culture, lifestyle, food as well as their art's & festivities in many ways & forms. I did had a background with their tradition and culture for I was once a student of Santa Maria Catholic School currently known as Ateneo de Iloilo SMCS now. Since, it was a Catholic & at the same time a Chinese Institution certainly they offer & teach Chinese subjects. And we also participated in occasions like the Chinese New Year, the year of their Saints and events that are included in the Chinese calendar. Way back in the year 1999-2002 if I could still remember from grade 1-2 my Mom enlisted me to study Chinese because she herself had her elementary in
"Wa-ming"
(St. John's School Bacolod) after w/c transferred and finished her High School remnants in Assumption Iloilo.
Learning the subject itself as we may all think "Mandarin" is hard. But I was wrong, definitely wrong I did enjoy it & it did made me a little knowledgeable of how to converse in Chinese really well. Counting numbers from
ee'-kaw chap
(1-10) My name was translated to
co-bon-beng
, I love listening to Chinese name's because me & my friends before associate our names to our own dialect, making fun of it and laugh to it all through out.
I remembered before, when we use to eat chinese hopia and tea when we celebrate the Chinese New Year or whenever our principal is celebrating his birthday. They would all give us that sticky, sphere shaped plumffy white thing and a cup of tea. Well, it did taste hmm not so good but you can still live after eating it'. naaah I'm kidding.
Well, Chinese New Year is fast approaching and heading near to fast, I wish all our Chinese brothers a
Kung Hei Fat Choy
,.. Happy Chinese New Year & may we all be blessed & lucky this year of the metal tiger. Rawr!!#