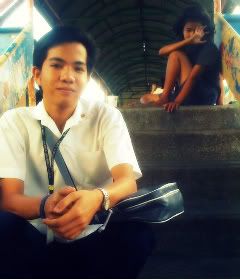 Ugly faces, dirty hands begging for foods and candies. That's how some of us would describe the strange angels we would see in the over pass near St. Paul University Iloilo. Those angels begs food for us, actually needs care from us.
Every morning, as we go to school, we would usually see these street children lying in the road, sleeping, as if it was in a soft bed. It was strange looking at them. Afterward, we would see them begging for food and drinks. Some of us might just look at them with nothing. But still they try to convince us to give them money. Another strategy is that they would help us to find taxi as we go home from school.
One time, a close friend told me that he would usually see the mother of these kids in the afternoon. She would come to fetch, not the kids, but the collection of money and all the stuffs they have for that entire day. According to the witness, the mother was dressed up properly, while her children dressed up as nothing.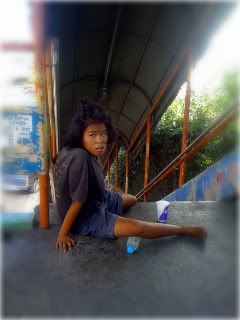 When I heard this, I told myself, how come she would do it. Then I realize that every time these kids ask for money, they actually don't just ask for money but for care. We don't just see their importance. They are one of those unwrapped gifts. we should look up to the wrapper but the gift itself.